Multichannel Communications
Email, Fax, Mail and Call Centre
Targeting the right audience can be both quick and easy with multichannel services that utilize PTM's gold standard HCP database.
PTM OFFERS:
Canada's largest CASL compliant directory of HCP emails
Recommended faxing when optimal
Guaranteed mail delivery at 100%. Undeliverable postage is refunded.
Statline call centre services when programs require follow-up or contact by phone
The PTM Account Service team delivers valuable recommendations to optimize each communication channel.
The Triple Play service ensures maximum reach utilizing an optimal mix of channels for cost effective and timely message delivery. Broadcast channels include email, fax and mail, ensuring the entire target audience is reached.
Email broadcasts are executed within hours of client approval
"Bounce backs" and unknown email addresses are re-sent by fax
Direct mail is generated when emails and faxes are not confirmed
Triple Play is one of PTM's most requested services.
Branded HCP Communications
For almost three decades PTM's StatComm proprietary mastheads have been the most recognized in the industry, adding credibility and value to important communications.
Each custom logo allows HCPs to quickly assess the nature of the communication and decide whether to post it on a board, add it to a file or simply take note.
For more information on StatComm please click here.

All StatComm communications can be delivered by email, fax or mail.
Multichannel Appointment Setter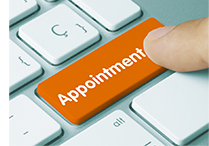 PTM's communication specialists schedule quality HCP/professional appointments using an optimal mix of phone, email and fax services.
The Appointment Setter service includes:
Development of custom scripts
Distribution of relevant information
Reporting and analytics
When your sales team needs to focus on other priorities, PTM's multichannel Appointment Setter provides professional support.