Digital Rep-Driven Communications and Sampling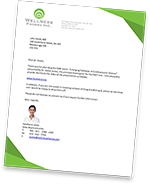 The RepExpress program is a virtual sales support program, backed by PTM's One Source portfolio of direct and digital services. The program enables sales reps and other departments to initiate communications and sampling via multiple channels i.e. email, fax, mail and phone.
All programs are uniquely designed to meet specific brand objectives and sales operational gaps. A RepExpress program can focus on follow-up communications from a sales rep visit or consist of a scheduled communication from a corporate Medical Officer, when no sales force exists.
Each program is integrated across existing CRM platforms via the RepExpress app, providing real time reporting, analytics and timely insights.
Communications may include a wide variety of items:
Follow-up letters
Rx samples
Clinical/promotional materials
Co-pay cards
CME invites
RepExpress programs are backed by PTM's team of direct marketing specialists that assist with all aspects of project implementation and logistical support.
HOW IT WORKS
KEY BENEFITS
Sales time optimization
Less administration, more sales time
Support for sales cycle fluctuations
Ease of access to all 'sample' and 'follow-up' actions in one application
Improved compliance
Accurate tracking and reporting
Extended reach
Cost effective coverage for vacant territories and 'difficult to see' doctors
Digital integration
Improved HCP and rep experience, delivered by a CRM-agnostic app that can fully integrate across all CRMs & technologies
RepExpress is a full range of services that ensure contact continuity with key customers, while increasing efficiency and ROI.